Do you want to create an Instagram account to promote your product? Great choice! Today, Instagram is not only a place where you can chat and express your thoughts. Also, you can grow your business with it.
Imagine that you are the owner of a website that provides car hire worldwide. Instagram makes it possible to attract new customers. Just tell your subscribers how nice it is if they pick up, for example, a rent a van and go on a family trip. Yes, it's great to hire a car for your next journey and you can share this great idea with many people.
Instagram offers many ways to promote your account and, accordingly, your business. However, many of them are paid. Here are some free and effective methods to succeed:
Always use hashtags in your posts
One of the easiest and most effective ways to promote your product is to use hashtags in your posts. These tag words are essential for grouping, sorting, and quickly finding the things your potential customers need. Instagram has the ability to follow hashtags, so common words (for example, #design, #art, #jazz) will allow you to attract a new audience in a short time. At the same time, your own unique hashtags will work for your image and search results in the future.
How many hashtags to use? Instagram has limited them to 30, but we don't recommend getting that many. Excessive hashtagging will scare off potential subscribers and create an opposite reputation. About ten hashtags are enough, including your own tags and popular general terms from your field of activity.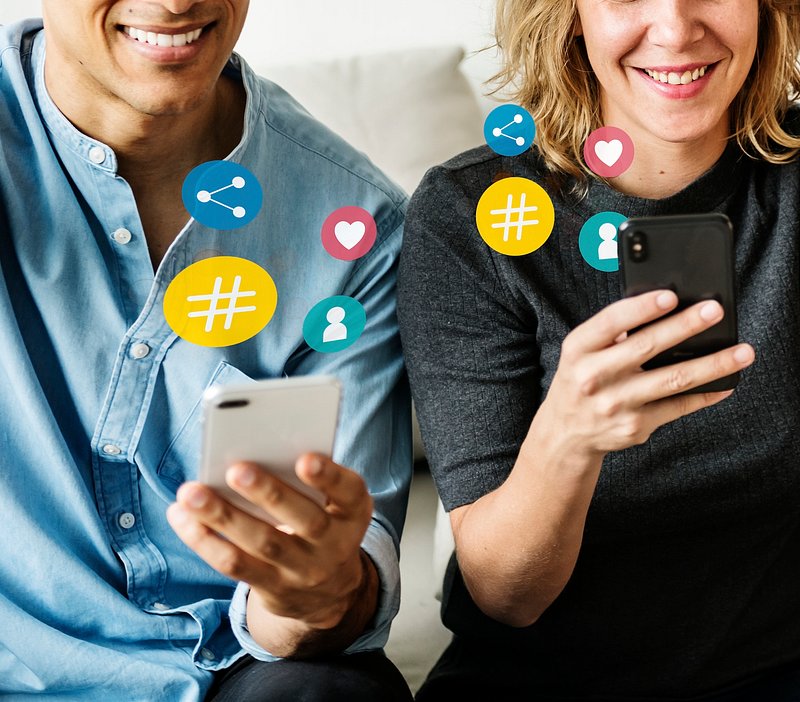 Don't neglect geolocation
Today, Instagrammers haven't stopped looking for interesting places and photos. And that's great because you can also hook them. Make it a rule to put a geolocation tag on Instagram – this won't give you many likes and followers, but the post may appear at the top.
Also, some tricksters have found a loophole for getting likes. In each new publication, they put different places, for example, from the Caribbean to Big Ben in England. They say it works. However, you can check it yourself.
In addition, geolocation is a good option for local businesses. After all, people often look for shops, salons, or cafes in their city, not far from their homes. In this case, you should always indicate the real address if you have an offline business.
Take advantage of Reels
After the huge popularity of TikTok, the owners of almost all social networks decided to keep up and introduce the function of an endless feed with short videos. Instagram is not an exception. And since Reels is a relatively new Instagram tool with a large reach, even accounts with a small number of followers can count on hundreds of thousands of views. The main thing is to shoot a catchy video that users will want to review and like.
It also applies to IGTV. Yes, this feature is not new, but the developers are constantly improving it.
Mutual PR
An effective, and most importantly, free opportunity for promoting your own Instagram profile is mutual PR with other accounts whose work topics are similar to yours. Thus, agree on cooperation.
For example, you post photos or stories about them, while they post about you. Of course, don't forget to tag the photo with these accounts and happy emoticons.
Post stories
Everyone knows how to make Stories on Instagram today. Therefore, consider this option as additional content and an opportunity to tell about yourself without cluttering up the subscribers' feed. Also, you can put a geotag in your stories and, perhaps, you will appear in the top selection for your city.
What to post in stories? It's up to you what kind of posts will be there, but as practice shows, people like watching the process from the inside. That is, shoot a video, don't be afraid to be creative and experiment. Don't know what to do? Try to use Boomeranging option, or create surveys. It grabs the attention of subscribers.
Live streaming is also a perfect option. It's good because all your subscribers instantly receive notifications about the start of the live broadcast, which means they will most likely come to watch it.
Look for partners among influencers
Fashion bloggers and famous people in local communities have a lot of loyal subscribers. Thus, you can try bartering for aspiring vloggers and see what happens. One of the collaboration ways is through joint live broadcasts.
So, share information, answer popular questions and try to make the broadcast useful in the first place. After all, there's a lot of simply entertaining content and users are unlikely to spend a lot of time on it. For example, you can share your experience of running an online store and tell how to sell on Instagram and attract more customers.
Prefer carousel posts
Another cool way to increase reach and engagement is to make carousel posts. Your task is to interest users so that they scroll through the carousel to the end. It can be tips, stories, or interesting stories. It's even better if users not only like, but also save or share your post.
The Instagram algorithm needs to see that your post is interesting, then you have a great chance of being recommended to users who don't follow you.
In the summary, Instagram is a suitable platform for business promotion – the main thing is to use all its advantages. So, stay tuned to Instagram, because any new feature will allow you to get more reach. Don't be afraid to experiment and don't wait until everyone starts using these features. Be a pioneer to succeed!